About Us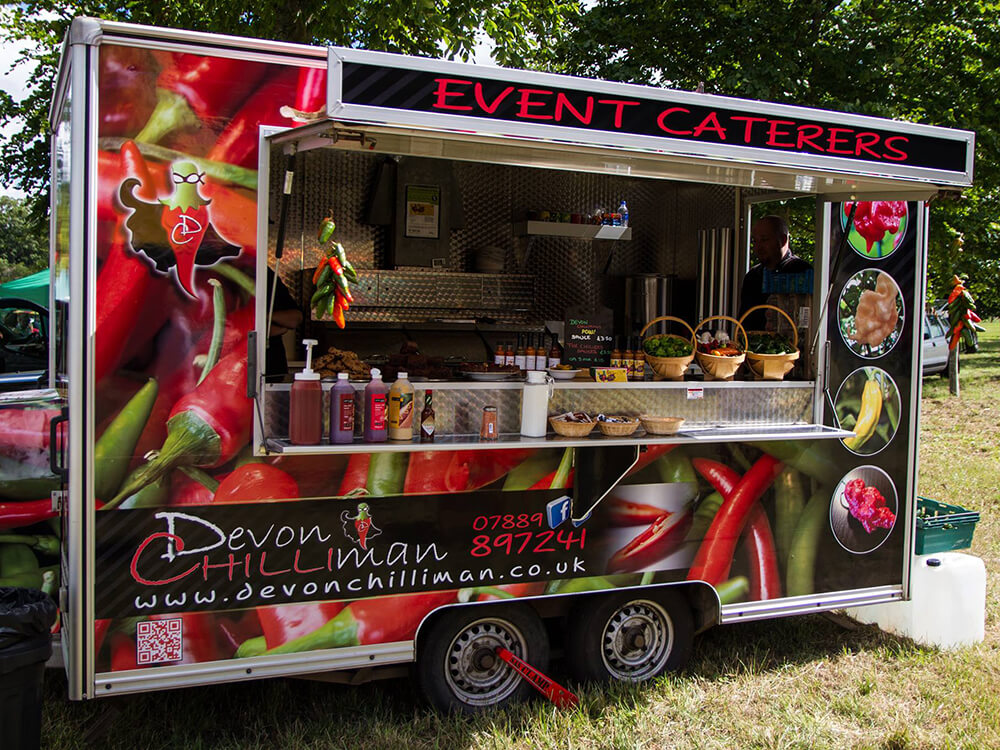 My wife and I have been running our catering business since 1990. Although we love what we do, my real underlying passion has been all things Chilies for around 20 years, yes I'm what is known as a "Chillihead". With this passion (obsession maybe) we decided to diversify and create "Devonchilliman".
In 2013 I went from growing around a dozen chilli plants at home to growing 200+ plants and rented 5 plots in a local community shared glasshouse in Teignbridge. I had a very successful harvest of which I decided to use the chillies in our produce and started to make products with them. We then decided to have a catering unit wrapped in a chilli theme and it's first outing was at "The Great Dorset Chilli Festival" of which was a huge and enjoyable success.
I now rent 3 x 36m glasshouses, grow 1500 chilli plants and have developed my website where I sell fresh UK grown chilies and send out via post/courier to my customers.
We are available to book for your event – contact us for more information.