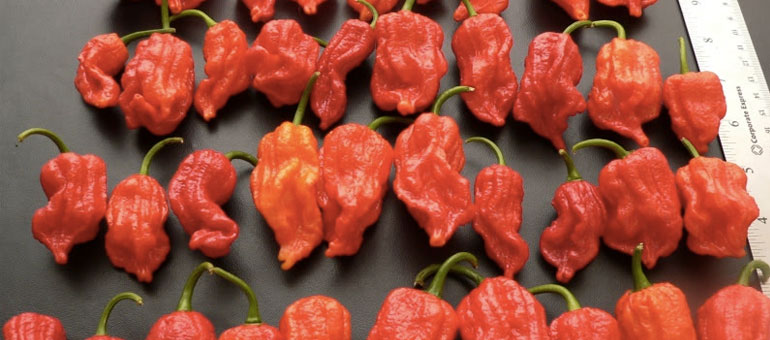 7 Pot Barrackpore
Species: Capsicum chinense [Hybrid]
Scoville Heat Units: 1,000,070 SHU
Heat Category: Super Hot
Origin: Barrackpore, Trinidad and Tobago
Flavour: A large 7 Pod with a fiery kick.
Background: One of the hottest of all the 7 pods making it one of the hottest in the world. Larger and more wrinkled pods when compared to regular 7 Pods.