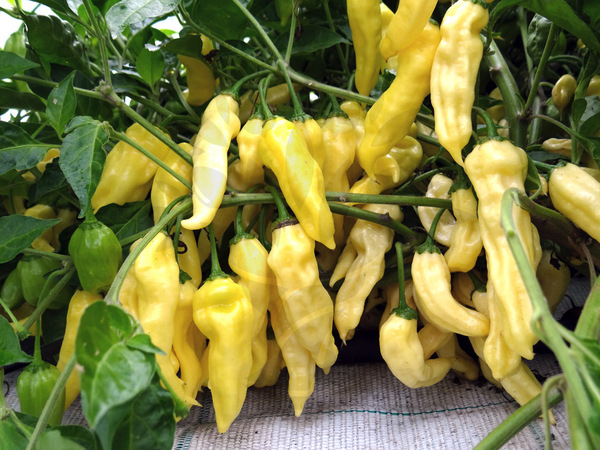 Devil's Tongue, White
Species: Capsicum chinense
Scoville Heat Units: 125,000 – 325,000 SHU
Heat Category: Very Hot
Origin: Pennsylvania, USA
Flavour: Loads of heat with fruity citrus taste with a nutty after taste.
Background: The 5 – 7 cm long wrinkled pods mature from green to a cream white. This variety simply "appeared" in Pennsylvania growing amongst other habaneros on the land of an Amish farmer in the 1990's.