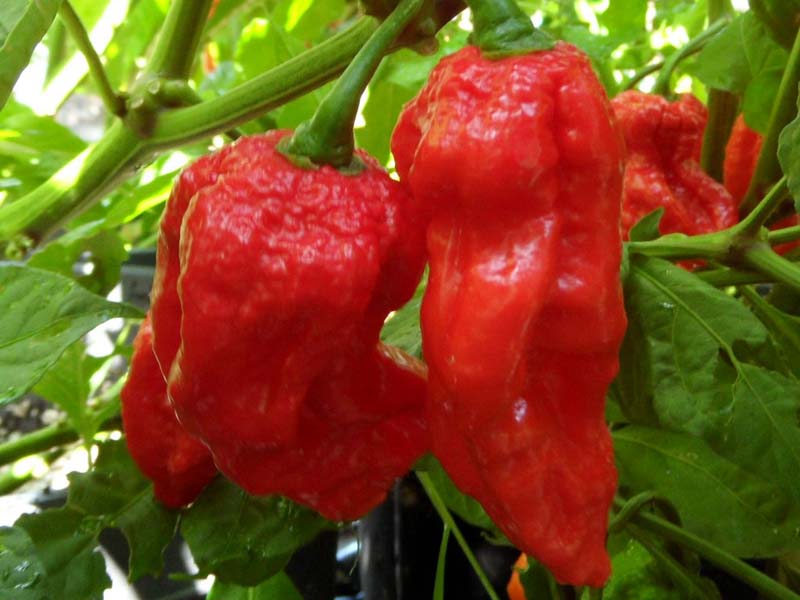 King Naga Morich "Raja Mirch"
Species: Capsicum chinense [Hybrid]
Scoville Heat Units: 1,041,427 SHU
Heat Category: Super Hot
Origin: Nagaland, India
Flavour: A mildly sweet and typically hot naga flavour.
Background: This plant is a heavy producer of the widest and heaviest blood red pods in the naga family. A relatively new variety, so stability is uncertain meaning it will occasionally produce Black Naga pods.