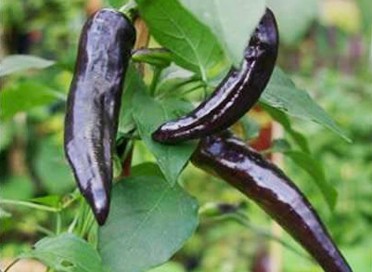 Pasilla Bajio [Pah-see-yah]
Species: Capsicum annuum
Scoville Heat Units: 1,000 -2,500 SHU
Heat Category: Medium
Origin: Mexico
Flavour: Rich and sweet smokey flavour with a mild heat.
Background: These dark green pods which turn brown as they ripen are used in Mexican 'Mole Poblano' sauces. "Pasilla" refers to dried form of the Chilhuacle Negro, and means "little raisin" in Spanish.